All City Seamless is here to serve you
K Style Gutter
Stainless steel installations
Aluminum installations
Roof inspection
Gutter cleaning
Gutter installation
Gutter repairs
Custom Made Gutter
Free Estimate
French Drain
Gutters And Down Spouts
K – Style rain gutters 6 Inch and 5 Inch.
Residential And Commercial
All City Seamless LLC, now offers pressure washing from 550 psi to 4000 psi, light and heavy duty pressure washing.
Pressure washing from roofs, rain gutters and siding to concrete, light to heavy duty all phases.
Moss removal and Treatment
Upgrade Rain Gutters, Hidden Hangers, T- straps and wrap around hangers, as well as Rain chains.
New Rain Chains for Downspouts. Many new applications
Rain Gutter Services
We install, inspect, repair, & clean out rain gutters and downspouts for both residential and commercial buildings.
Residential Rain Gutter Installation
For residential buildings we can install either 5 or 6 Inch K Style Rain gutter, as well as the screen to fit. The main difference being 5 Inch is mainly for smaller buildings and 6 Inch is a larger gutter for larger roofs and more volume of water as well as commercial. 6 Inch can be used on a residential building for more water displacement, at the customers preference.
Residential buildings use 2″x3″ downspouts or 3″x4″ downspouts; again for higher water volume and displacement. We can go into french drains or divert water where ever the customer would like.
We install french drain caps for downspouts with request.
We remove all materials, clean the job site and verify with customer prior to leaving job site.
Copper Installations
We offer 5″ and 6 " K-line rain gutters, 3″ round copper pipe, and 2×3 copper down spout installation for residential and commercial settings.
Commercial Rain Gutter Installation
Commercial buildings are generally larger than residential buildings with more roof area. This creates higher volume of water to deal with in a heavy rain. For Commercial buildings we install 6″ K Style Rain gutter, as well as the screen to fit with 3″x4″ downspouts. This insures proper water displacement.
Rain Gutter Color Choices
Leaf Screens
Gutter screens prevent leaf material from clogging your down spouts.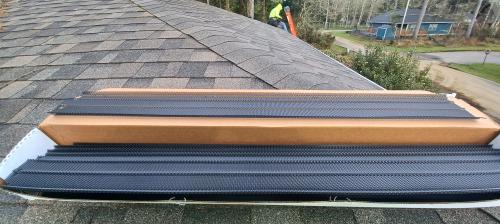 Rain Chains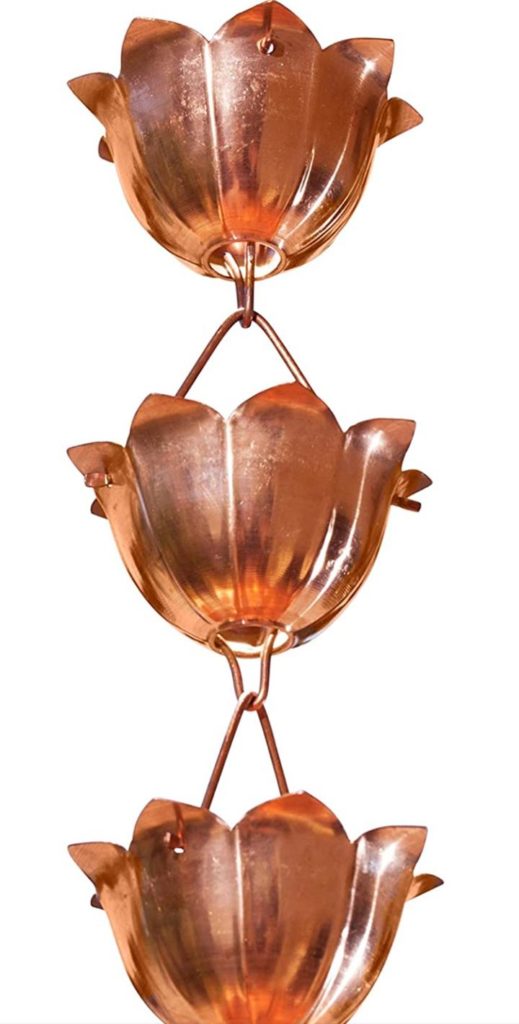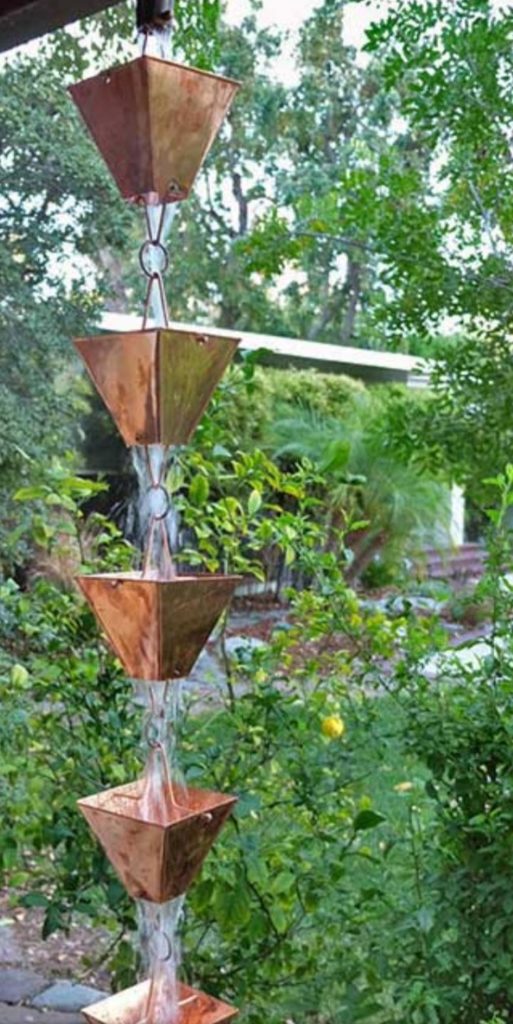 Quality Guarantee
All of the work we do is backed by a 5/5/5 year warranty: That's 5 year on materials, 5 years on craftsmanship, and 5 years on labor.
All of our installs are owner transferable to new owner with receipt of work performed, as our guarantee.